Webshop is open as back from holidays !
Differential Stock will be back on Line very shortly

*** PLEASE NOTE *** *** All shipments to NON EU Countries EXCLUDE VAT and ANY Duties ***
Welcome to the wonderful world of "Megasquirt" and our unique solutions for Rover V8s
For Differentials, Rebuilds, Upgrades, and our unique range of Off Road Products Click Xcess4x4.com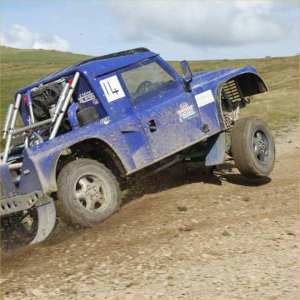 So, Megasquirt .... Unsure what Megasquirt is and does exactly?
Need a bit of help understanding the basics? Relax - your answer is here. Many sites confuse people the more they read. So, lets help straight away - Our site will help clear the mist that may be making you think about 'forgetting the whole idea'
.... Please don't do that, you will find the mist clears if you read this website.... Basically we take a complex situation.... and make it simple. Megasquirt is absolutely superb, it can and will transform your engine, it's extremely easy to get confused as there is so much information out there. We try and take out much of the confusion, complexity, worry and stress, and offer a simple reliable robust and proven easy install route, and we make it all user friendly .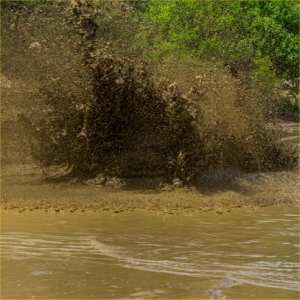 We specialise in Rover V8s. So,... if you have a Rover V8 and are interested in Megasquirt this website is for you !!
Our Kits are individually and specifically designed for each of the Rover V8 Variants. You get to control both 'Spark' and 'Fueling'. With Megasquirt you get, more power, easier starting, smoother running & better economy, and in our case, and others who have gone this route, for off road use a truly WATERPROOF Rover V8
Customers fit our Megasquirt Kits for many differing reasons. Some want a truly Waterproof V8 Engine, some the ability to self tune their engine properly benefiting from upgrades and enhancements, and some as a final solution to issues with their existing 'Lucas 'Prince of Darkness' ECU Systems, suffering from the 'unbridled joy' the 20+ year old (and not that fabulous when new) ' System can bring. Look at our 'Customer Testimonials' Page, see comments from a range of applications and differing installs, one thing universal is they all love Megasquirt. !
Megasquirt is NOT an "Off the shelf system".
Up to now the idea of scratch building & the complexity of converting is too much for most people putting many off the idea completely - however attractive the system might be. Megasquirt V8 Ltd was created to resolve these installation issues and make installs simple.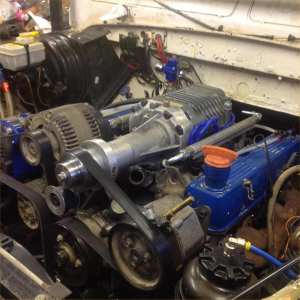 Once fitted with one of our 'Specific Rover V8 Maps' the system allows you to further tune & refine your engines unique requirements with the free software supplied. With just a little time and effort not only can you learn about your engine and how Megasquirt works, but make the EFI system a truly 'perfect fit' to your truck.
Sadly some customers just stay with our base maps - as they are more than happy with the results, this is a shame, its easy to really get more, and some customers now help us with things like LPG and NOS !.
Our Webshop is designed so you can purchase anything from a single item(s) to a Complete "Megasquirt V8 Kit" giving you absolutely everything you need in one box, and friendly phone support if you get stuck.
These Full Kits, with the detailed step by step instructions make installations easy, people who said they couldn't do it found they could. In fact many have sent Pictures of their projects and feedback on the Customers Feedback page. They now understand their set up, how it works, how to tune it, and get the best out of their systems, yet they too often came here 'somewhat lost'. The 100 page 'Megasquirt V8 Build Manual' is designed from feedback over 6 years, with suggestions, and ideas from those who have 'been there and done it'. Kits and the Manual are then further developed, refined, and improved - making it easier for the next Megasquirters ! Everything you need is in the kits, everything !
Megasquirt V8 has gained a hard earned reputation of giving great service and support and many customers are enjoying fantastic systems, reliability, and increased performance they otherwise would never have achieved. When you have read this page next read "How this website works it will make life a lot easier in navigating to what you'll need, and give you a better understanding of Megasquirt and Megasquirt V8 and our Products as you go along
At the bottom of this page is a link to a Video of a Land Rover 90 4.6 V8 Auto, running our Full Megasquirt V8 system, its never failed the owner it showing er "quite well" how Robust & how Waterproof Megasquirt is. He is not shall we say well known for his ongoing 'Maintenance' shall we say...In fact it was a while back parked for 19 months in his back garden. He videoed it starting, battery flat - but when jump started ran 2nd turn of the key....thats a guide to reliability ! Left 19 months in back garden !
Look at our 'Customer Testimonials' Page, see comments from a range of applications and differing installs, one thing universal is they all love Megasquirt. !
See Megasquirts 'Waterproofing' in action ? - Click Here !