*** PLEASE NOTE ***
*** All shipments to NON EU Countries EXCLUDE VAT and ANY Duties ***
Complete Megasquirt V8 MS SnE (Spark & Fuel) Kits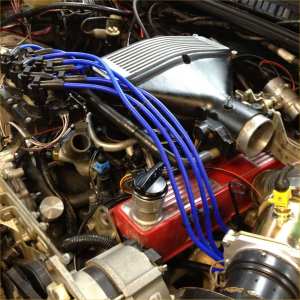 Our Megasquirt V8 Kits are 'Engine Specific' and contain everything required for a complete installation.
You have a choice of a Full 'DIY' Kit - where from the kit instructions you assemble your own wiring loom supplied in the kit
OR
A Full Kit which includes a professionally fully made wiring loom which is virtually Plug 'n Play !
With either our 'DIY' Kits or the 'Fully Made Loom Kit' both include :


All Megasquirt V8 Engine Brackets - Trigger Wheel, Twin Coil Pack Mounting, & VR Sensor Kits - Specific to the engine you have !
New Genuine Fuel Parts Coil Packs (x2), and a used EDIS 8 & connector Plug
New Fuel Parts Sensors - VR Sensor, Manifold Air Termperature & Lambda Sensor.
Weld on mounting Bosses for Lambda and MAT Sensor, plus Blanking plug for Lambda
Two New Genuine 'Ford' G1 Coil Pack Power Plugs
New Coil Plug End Ignition Ends Kit, Megasquirt ECU to PC Communication Cable.
Full Megasquirt V8 MS S'nE Loom Ready made OR the DIY Loom Kit
Hugely Comprehensive 100+ Page Full Megasquirt V8 Installation Manual and Build CD
A Dumpy Dizzy is NOT supplied in any Kits EXCEPT the 3.9 Serpentine V8 which has to have one ! (Add from the engine specific pages if wanted on other Engine Kits.)
On the 4.0 / 4.6 Serpentine Kits you use your EXISTING Coil Pack Mounting and Coils and Leads, so these parts are NOT Included as Standard
ECU – Fully Built & Fully Programmed 'ready to run' with V8 Engine Specific Software Loaded (both come with ECU CD*)
ECU CD* – All software, back up Program for engine, all wiring Diagrams & Instructions
SAVE ! - Cheaper than buying all the above individually & with Insured Delivery - to your door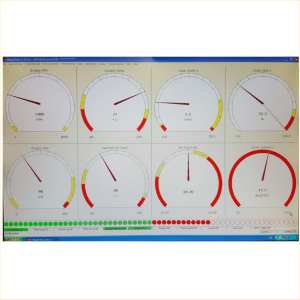 Kit with DIY Wiring Loom
Kit with fully built Wiring Loom
3.5 V Belts Kit*

Low Stock

£1055

Low Stock

£1175
3.9 V Belts Kit

Low Stock

£1075

Low Stock

£1195
3.9 Serpentine Kit

Low Stock

£1085

Low Stock

£1205
4.0 Serpentine Kit

Low Stock

£985

Low Stock

£1105
4.6 Serpentine Kit

Low Stock

£1046

Good Stock

£1166
4.0 or 4.6 THOR V8 Kit

Low Stock

£908

Low Stock

£1028
*We don't recommend using the Flapper Injector System as it is.
On 'V8 Flapper' systems we suggest you find a 'Hotwire' Inlet & Injector assembly and upgrade. These can be sourced sometimes reasonably cheaply, and offer a vast improvement over the 'Flapper' items. However, the good news is we try to hold stock of used, but good condition, Top End Hotwire assemblies . For Example the Inlet Manifolds ( with Fuel Rail PRV 8 x Injectors etc ), also Trumpet Bases and Plenum units - to swap over to Hotwire system from Flapper.
Please note : WE DO NOT SELL THESE SEPERATELY, they are reserved to be sold only with Full Kits or Near full kits. Phone or E-Mail For Information - Prices are probably less than you think, as we would rather make it cheap to 'Go Hotwire' than have you try to go and Megasquirt a V8 Flapper System !!!!
For information - Flapper Trumpet Bases and Flapper Plenums are a direct fit to any Hotwire Manifolds / Injector assemblies and a 'Flapper' to 'Hotwire' change over is a simple 'nuts and bolts' swap